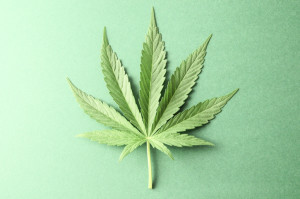 On the Monday after Thanksgiving, the New Jersey legislators advanced two separate bills through committee that will make marijuana more accessible and bring legal recreational marijuana closer to reality in this state.
The first bill makes big changes to the medical marijuana program, through a measure called "Jake's Law," and is one more change made since the medical marijuana program was greatly expanded in March this year.  The second bill plans to actually legalize the possession and personal use of smaller quantities of marijuana.  Both bills were approved by legislative committees, but will still be worked on and changed before a final vote of approval by lawmakers can be taken.  As previously addressed on the Edward M. Janzekovich law blog, Governor Phil Murphy has been working to legalize marijuana and expand medical marijuana since he took office, and today's votes represent significant advancement of his goals.  This is the first time a recreational marijuana bill has made it out of committee to advance to the state legislature in the near future.
Medical Marijuana Program Expansion
"Jake's Law" will reduce limits on the amount of medicinal marijuana that can be purchased by patients enrolled in the medical marijuana program – from 2 ounces to 2.5 ounces monthly.  The bill also creates a new Cannabis Regulatory Commission to control the program, and the commission will also oversee the anticipated recreational marijuana industry.  The law is named after Jake Honig, a 7-year-old boy who died from brain cancer this year who was helped by cannabis oil but could not obtain as much marijuana for medicinal use as needed.
The law also seeks to expand access to marijuana in the form of edibles, protect employees who are registered patients, and expand who may provide marijuana to patients.  Marijuana –  whether used as dried leaves, oil, or other forms such as edibles – can be helpful for certain patients to treat numerous medical conditions causing pain, nausea, dizziness, or seizures.
Recreational Marijuana Program Legalization
Committees from both the New Jersey Senate and New Jersey Assembly approved a bill to legalize weed today.  This means that the bill can advance for a  full vote in the legislature before being signed into law by Governor Murphy.  This is the first bill to make it past the introduction stage.  The bill is meant to make weed legal for possession and personal use for adults 21 and over, with limits set to one ounce or less.
Lawmakers anticipate that there may be changes to the bill before it is finalized.  Important aspects of the bill still being debated include details regarding taxation.  Currently, the bill would include a 12 percent tax, but Governor Murphy is pushing for a higher tax on recreational sales.  There are also questions regarding expungements of past marijuana possession convictions.
Additionally, some lawmakers have presented opposition to the law, suggesting that DUI and DWI rates have increased in states where marijuana was legalized, due to the increase in individuals driving high.
Smoking Weed and Driving in New Jersey
As always, it will remain illegal in this state to drive while under the influence of marijuana, cannabis, or THC (the active ingredient in marijuana).  Whether marijuana is obtained through the medicinal marijuana program or after it becomes legalized for recreational use, police officers will still treat high drivers the same as drunk drivers.  Although tests for marijuana intoxication are imprecise, there are increasingly more police officers trained and on-the-look-out for drivers under the influence. Anyone suspected of driving while intoxicated due to the marijuana will be arrested.
If a Court finds that a driver was impaired as the result of marijuana, cannabis, THC, or any other intoxicating substance while driving, and that influence resulted in impairment, then the driver can be convicted under DUI and DWI laws in the same way as if the person were driving drunk.
New Jersey Driving-While-High Attorney, Edward M. Janzekovich, Understands DUI Defense
If you or someone you know is pulled over and arrested or charged with intoxicated driving in New Jersey, you should call a good lawyer as soon as possible.  You want someone who keeps up-to-date with New Jersey DUI/DWI law and is ready to fight for your innocence. A good lawyer can make all the difference.  To speak with an experienced New Jersey DWI/DUI lawyer about your situation, call us at 732-257-1137 or contact us online today.  We serve clients throughout the state of New Jersey.