What Are the Benefits of Fighting a Traffic Citation?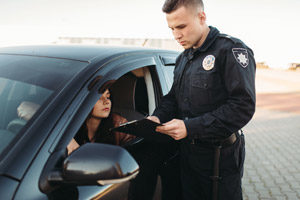 You've been stopped by police in New Jersey and issued a ticket. Maybe you were speeding or failed to come to a complete stop. Maybe you made an illegal turn. If you're like most people, you may feel like you have no recourse other than to show up and pay your fine. To the contrary, there can be a number of good reasons to fight the ticket.
You Might Save a Lot of Money
If you plead guilty, you'll have to pay a fine, known as a "surcharge," which can be anywhere from $100 to $1,000. And that's for each infraction! If you are charged with multiple offenses— speeding, failure to use due caution, reckless driving—the costs can add up quickly. If you don't pay in a timely manner, you could risk the seizure of assets to pay the fines.
You Might Avoid the Accumulation of Points on Your Driving Record
The state of New Jersey maintains a point system for all licensed motorists. You accumulate points for certain types of infractions. If you amass too many points in a given period—typically two years—you can risk the suspension of your driving privileges. You can have points removed after the fact, but it's much easier to keep them from being added to your record. An experienced attorney may be able to negotiate an agreement with prosecutors to avoid or minimize points.
The Police Officer May Not Show at the Hearing
Under the U.S. Constitution, you have the right to question your accuser. If you challenge the ticket, the police officer must appear in court to answer your questions. Police officers cannot do this with every ticket they write. If the officer is a no show, your case will be dismissed.
Contact Attorney Edward M. Janzekovich
To schedule an appointment with an experienced New Jersey DUI defense attorney, contact my office online or call me at 732-257-1137. There is no cost or obligation for your first meeting. Evening and weekend consultations are available by appointment. I accept all major credit cards.