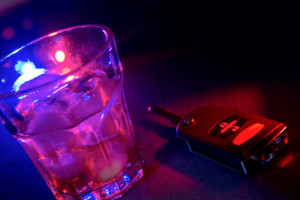 Actor Marion "Pooch" Hall, from the television show Ray Donovan, was arrested in California earlier this month for drunk driving as well as child endangerment. Hall was seen by witnesses weaving in and out of traffic with a small child on his lap in the driver's seat, unrestrained and behind the wheel. Burbank police officers arrested Hall after he crashed into a parked vehicle. No one was injured as a result of the collision.
Although the crash occurred in California, New Jersey has similar laws prohibiting drunk driving with enhanced penalties for anyone who is convicted of Driving While Intoxicated with a Minor Passenger in the vehicle. It is illegal for anyone to drive with a blood alcohol content (BAC) over .08% BAC in all 50 states, and anyone convicted with a minor in the vehicle will likely face enhanced penalties as well as possible additional charges for child endangerment.
Charges Against Actor Marion "Pooch" Hall
Hall is an American television and film actor, rapper, and model known for his role as Derwin Davis in "The Game" on the CW/BET, as Ricky in the 2011 film "Jumping the Broom," and currently as Daryll Donovan in the Showtime drama "Ray Donovan."
Police officers responded to the scene and were able to arrest Hall after the crash occurred. Hall displayed signs of intoxication and was unable to perform the standardized field sobriety tests. Hall also had his two-year-old son riding in the car with him when he was driving. Subsequent reports indicate that Hall had a BAC of .25%, which is over three times the legal limit.
New Jersey's Laws on DUI/DWI with a Minor Passenger
If this same incident had occurred in New Jersey, Hall would have been charged under this state's law against drunk driving (N.J.S.A. 39:4-50), as well as additional charges of Driving While Intoxicated with a Minor Passenger (N.J.S.A. 39:4-50.15(c)) – because any adult who is convicted of DWI/DUI and who, at the time of the violation, has a minor as a passenger in the car is guilty of a disorderly persons offense. This means that a driver can be convicted under two separate laws if he or she drives drunk with someone under the age of 18 in the vehicle.
As a disorderly person offense, any driver convicted will face enhanced penalties – up to six (6) months in jail, a $1,000 fine, six (6) month loss of driving privileges, and five (5) days of community service may be imposed at the time of sentencing.
Depending on the circumstances, the driver could also be facing separate charges for Endangering the Welfare of Children N.J.S.A. 2C:24-4(a)(2), which is entirely separate from the state's prohibition of drunk driving.
Accordingly, if you or someone you know is arrested for DWI with a minor passenger, he or she could be facing up to three potential sets of charges with separate required proofs, defenses, and penalties. It will be important to contact an experienced attorney as soon as possible.
New Jersey DUI/DWI Lawyer Edward M. Janzekovich Understands the Situation You're Facing
Dealing with charges of drunk driving or driving while intoxicated can be hard. Facing enhanced penalties for DWI/DUI for driving with a minor can make it even harder. The rules that affect each defendant will be different in every case. If you or someone you know is charged with drunk driving or driving under the influence in New Jersey, getting the right attorney can make all the difference. To speak with an experienced New Jersey DWI lawyer about your situation, call us at 732-257-1137 or contact us online today. We serve clients throughout the state of New Jersey.