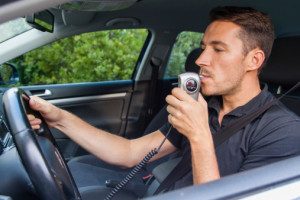 A bill previously addressed here on the Edward M. Janzekovich law blog was approved by the New
Jersey Senate Judiciary Committee this past week. The proposed legislation, introduced by State Senator Nicholas Scutari, could result in increased penalties for many drivers convicted in the state – including for first time offenders of driving while intoxicated. Specifically, the bill hopes to make it mandatory for anyone who is convicted of DUI/DWI to install an ignition interlock device on his or her vehicle.
Now that the bill has been endorsed by the New Jersey Senate Judiciary Committee, the bill can be considered by the New Jersey Senate and then the State Assembly. The proposal has also been supported by the Advocates for highway and Auto Safety in a letter addressed to Senator Scutari and Vice Chairperson of the Committee, Nia H. Gill.
Ignition Interlock Devices: What Are They and How Do They Work
An ignition interlock device is a breathalyzer machine that is installed in a vehicle to sense a driver's blood alcohol content (BAC). It is designed to prevent contact us online todaydrinking and driving. It is made up of a mouthpiece, a handheld unit and a cord that attaches to the car's ignition system. A driver must blow into the mouthpiece to provide a breath sample. If the sample is higher than the programmed limit, typically .05% BAC in New Jersey, then the vehicle will not start.
Once the vehicle is moving, the driver must provide new breath samples – "rolling retests" – every 15 minutes to one hour. If the driver fails a test or retests are not performed on time, the equipment will record a violation. The device also can register and keep track of any attempt to tamper with it.
How This New Bill Can Change the Law
If you are convicted of DUI or DWI in New Jersey, you may be required to install an ignition interlock device on your vehicle. Under current law, someone convicted of DWI for the first time can have their license suspended for either 3 months (if his or her blood alcohol content is between .08% and .099%) or 7 to 12 months (if his or her blood alcohol content is .10% or greater). If a first-time offender is convicted with a blood alcohol content of .15% or greater, he or she must also have an ignition interlock device installed on his or her vehicle during the period of license suspension until between 6 months to 1 year after driving privileges are restored.
Under the proposed laws, any driver would need to have an ignition interlock device installed on the vehicle, regardless of his or her BAC at the time of the first conviction. It is possible that the bill will also lessen the period of license suspension for those individuals, based on the belief that the Ignition Interlock Device requirement could save more lives than suspending driving privileges.
Why Advocates are Supporting the Bill
Senator Scutari stated that he doesn't believe license suspensions are doing enough to prevent drunk driving accidents and repeat offenses by drivers who have been previously convicted. According to one statistic, the average person arrested for intoxicated has driven drunk on 80 occasions. Another statistic estimates that 50-75% of convicted drivers continue to drive on a suspended license.
An Ignition Interlock Device acts as a mechanical obstacle to driving for the persons. This means that a convicted driver has very little choice except to drive sober, as long as the driver is operating his or her own vehicle.
As always, it is important to recognize that this may not pass into law, or it may pass but then be vetoed. A similar law was vetoed by previous Governor Chris Christie in the past. If the bill is passed, it could prove to be a very costly change for first time offenders, because Ignition Interlock Devices are not cheap to install or maintain.
New Jersey Drunk Driving Attorney Edward M. Janzekovich Can Help DUI and DWI Defendants
Any person charged with driving under the influence of alcohol or drugs should always contact an experienced drunk driving attorney as soon as possible. A knowledgeable lawyer will be able to review the case, provide advice, and possibly provide a complete defense. If you or someone you know is charged with drunk driving in New Jersey, an good lawyer can make all the difference. To speak with an experienced New Jersey DWI lawyer about your situation, call us at 732-257-1137 or contact us online today. We serve clients throughout the state of New Jersey.