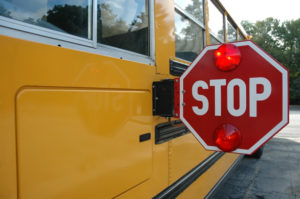 As we have frequently discussed on the Edward M. Janzekovich law blog, a conviction for drunk driving is something that can become part of your permanent record. Unlike in some other states, there is no way to expunge, dismiss, clear, or hide a past DUI or DWI conviction on your record in New Jersey. Even though you can expunge certain disorderly persons or even indictable crimes from your record after a period of years, there is no means to do so for a drunk driving, drugged driving, or driving while high conviction in this state, because the DWI statute is governed by a completely different section of the law than standard crimes.
When it comes time to apply for a new job, this means that any past conviction could easily come back to haunt you. A new bill based on a New Jersey incident seeks to add bus driver to the list of jobs that may be impossible to get if you've ever gotten a DUI, DWI, or Refusal conviction anywhere in the country.
"Miranda's Law"
In May of 2018, 10-year-old Miranda Vargas, of East Brook Middle School in Paramus, and her teacher were killed in a collision with a dump truck on Interstate 80 in Mt. Olive, NJ. The crash occurred when the driver made an illegal U-turn on the highway, and was broadsided by a dump truck as a result. The crash made headlines, when it was discovered that the bus driver had had his driver's license suspended 14 times since 1975, most recently from December 2017 to January 2018.
Since then, local and federal have worked to create a new law – the Miranda Vargas School Bus Driver Red Flag law or "Miranda's Law" – that will create a system to keep unsafe individuals from driving a school bus.
Currently, many school districts run background checks on drivers before they are hired, but these checks can be flawed in a number of ways. For instance, once a driver is hired, future violations will not be automatically reported, and the driver can continue in his or her employment if he or she does not self-report. "Miranda's Law" would require automatic alerts be given to school districts and bus companies with 24 hours of any violation by a driver, in order for the driver to be suspended and taken off the road.
What This Means If You Are or Intend to be a Bus Driver
If "Miranda's Law" becomes law, the US Department of Transportation (USDOT) could implement a nationwide employer notification service, and employers would automatically be notified in real-time when a bus driver's license status changes because he or she received a moving violation or had his or her license suspended or revoked, for instance, due to receiving a DUI or DWI.
Based on this, it could mean that if you receive or have ever received a drunk driving, drugged driving, or driving while high conviction or conviction for refusal to submit to a breathalyzer test, you will be unable to get a job as a bus driver or transporting children in the future. Furthermore, because the reporting requirements are nationwide, a DUI/DWI in New Jersey could affect your job prospects in another state even if you move – and a license suspension in another state will be reported to any employer or school district in New Jersey.
Accordingly, if you or someone you know is ever arrested, charged, or convicted of driving while intoxicated, you should contact a lawyer who specializes in DUI defense immediately. For
many public employees, such as bus drivers, a DUI or DWI conviction can have long-standing consequences, becoming an issue that could cost the driver a job, a promotion, raise, or
eligibility in the future.
New Jersey Drunk Driving Lawyer Edward M. Janzekovich Understands How a DUI or DWI Can Affect Your Job
The penalties for drunk driving are severe. It can affect your ability to work and earn a living for your family and loved ones. If you or someone you know is charged with DUI or DWI, an experienced lawyer can also make sure you get the best result possible. A good attorney can make all the difference. To speak with an experienced New Jersey DWI/DUI lawyer about your situation, call us at 732-257-1137 or contact us online today. We serve clients throughout the state of New Jersey.