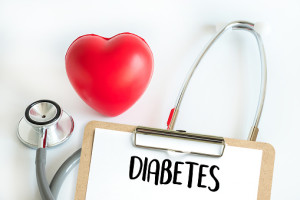 Getting arrested for drunk driving can be really scary. Getting pulled over and arrested for drunk driving when you haven't been drinking or aren't drunk? That can be even worse. Surprisingly, one of the things that could lead to a false DUI conviction is if a driver is suffering from low blood sugar (hypoglycemia) or high blood sugar (hyperglycemia), due to diabetes. The American Diabetes Association estimated in 2012 that there are nearly 19 million people in the United States living with diabetes – and that only includes the people that have been diagnosed and know about it.
Unfortunately, if you are wrongly convicted of drunk driving, the consequences are the same – possible jail time, loss of license, fines, and the potential loss of your ability to work or provide for your family and loved ones. Defending against drunk driving charges can be extremely complicated. In order to prove you were falsely arrested, you will likely need a good lawyer, presenting expert evidence, to show that you were not driving under the influence of alcohol or drugs.
If you or someone you know has been arrested or charged with DUI or DWI, we at the Edward M. Janzekovich law blog recommend you reach out to an experienced drunk driving lawyer as soon as possible, especially if you suffer from a medical condition that could be responsible for your situation, like diabetes. You might even be suffering from a medical condition that you do not know about.
Symptoms of Intoxication versus Symptoms of Diabetes
The following symptoms are often associated with low blood sugar or hypoglycemia:
Bloodshot or unfocused eyes
Blurred vision
Dizziness
Headache
Muscle Fatigue
Muscle Trembling or shaking
Nausea
Nervousness
Slurred Speech
Sweating
The following symptoms are often associated with high blood sugar or hyperglycemia:
Confusion
Drowsiness
Flushed or red skin
Loss of balance
Nausea
Sweet or fruity breath odor
Unusual breathing patterns
Vomiting
Not surprisingly, all of these symptoms can also be associated with intoxication. Despite the training that police officers receive, it is all too easy to mistake the signs of intoxication with the signs of someone having a diabetic episode.
In many cases, a person suffering from hyperglycemia or hypoglycemia will act and/or drive abnormally or erratically, leading a law enforcement officer to assume that the person is driving drunk or under the influence of drugs. If there is an accident, the officer may be more inclined to suspect drunk driving than diabetes. The bad breath associated with hyperglycemia, in particular, can easily be confused with alcohol breath and can even lead to a false positive on a road-side breathalyzer test.
One Thing You Can Do if You Know You Have Diabetes
In New Jersey, one of the things you can do if you have been diagnosed with diabetes is to list your condition on the back of your driver's license. By doing this, you will be able to show a police officer that you have been legally classified with having this health condition. If you are seriously diabetic, you might also consider wearing a medical bracelet that identifies your condition. Both of these measures could also help if you have been in a collision and are unable to tell medical providers that you might be suffering from a diabetic episode.
New Jersey law N.J.S.A. 39:3-10.8a allows a person who is an insulin-dependent diabetic to voluntarily inform the New Jersey Motor Vehicle Commission (MVC) of his or her diabetic status with the sole intent of having the medical condition written on his or her driver's license. You will need to bring proof of the medical condition – in the form of a statement on your doctor's prescription pad indicating that you have insulin-dependent diabetes – to the MVC when applying for or renewing your license.
Edward M. Janzekovich Has the Experience You Need if You Have Been Charged or Convicted
Proving you are innocent when you have been charged with driving while intoxicated is not easy. Defending DUI and DWI charges can involve complicated evidentiary issues. For that reason, you should always consult a drunk driving lawyer who understands and can review your case completely. An experienced DWI/DUI attorney can make all the difference. To speak with an experienced New Jersey DWI lawyer about your situation, call us at 732-257-1137 or contact us online today. We serve clients throughout the state of New Jersey.