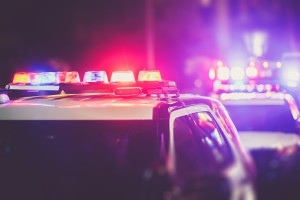 Earlier this summer, 37 individuals were arrested by United States Immigration and Customs Enforcement (ICE) officials in New Jersey after the Enforcement and Removal Operations (ERO) Newark Field Office targeted individuals recently incarcerated for crimes in the state including Drunk Driving.
This news echoes predictions previously made on the Edward M. Janzekovich law blog. As noted, the punishment for DUI or DWI conviction is already extremely serious, but those consequences can be even more far-reaching for those who are not US citizens. In light of recent events, it is important to realize that drunk driving could result in additional consequences for certain non-citizens, because convictions can help Immigrations and Customs Enforcement (ICE) officials locate wanted persons and start a deportation proceeding.
In every case where you or someone you know is charged with driving under the influence of alcohol or drugs, it is important to contact a lawyer. In special cases where you believe a conviction might result in your deportation or the deportation of someone you know, it becomes absolutely essential to contact a skilled New Jersey DUI/DWI attorney as soon as possible, in order to present the best possible defense before it is too late.
ICE ERO Arrests Following Middlesex County Incarceration
This summer, ICE officials concluded an operation targeting criminals who were previously housed at the Middlesex County Jail. Those persons were jailed for a variety of crimes, including pursuant to New Jersey's DUI and DWI statutes. After being released from jail, 37 persons were then arrested by ICE and ERO agents. Some of the individuals arrested had no prior or pending criminal convictions or charges, and this was their first time in jail.
The individuals arrested as part of the operation were nationals of Brazil, Dominican Republic, Ecuador, El Salvador, Guatemala, Haiti, Honduras, India, Ivory Coast, Mexico, Nigeria, Peru, and Turkey, and they ranged from 21 to 68 years old.
The acting ERO Newark Field Office Director stated afterwards that his office is committed to enforcing ICE's directives and goals. Other statements noted that official efforts would take place regardless of whether an individual city considered itself a sanctuary city or planned to cooperate with the ICE directives to detain and advise ICE of the release of certain illegal persons.
How a DUI Arrest Can Affect Non-Citizens and Even Lead to Deportation
A conviction for drunk driving is a quasi-criminal offense. The consequences, including fines, loss of driving privileges, and jail time, are considered as part of the law the prohibits any person from operating a motor vehicle while intoxicated. If you are charged with DUI or DWI, you will likely need to go to Court, at which time the Court will discuss the potential penalties with you that are expressly stated in the law.
As noted above, there are additional consequences that could result that are not specifically discussed by the drunk driving statute. New Jersey Municipal Court judges will generally advise individuals who are non-US citizens of the potential immigration consequences associated with a finding of guilty. However, judges only have to put a person on notice that such consequences might result, and the Court does not provide detailed legal advice on the issue. For that reason, it is best to first consult with a knowledgeable DUI attorney before going to court to make sure you fully understand your rights and options.
Otherwise, if you are a non-citizen and plead guilty to drunk driving, you may not realize that you might prevent yourself from becoming a citizen in the future or it could lead to your deportation.
New Jersey DUI/DWI Attorney Edward M. Janzekovich Understands the Serious Consequences of Driving While Intoxicated
If you are guilty of DWI/DUI, it can mean serious penalties – jail time, heavy fines, and loss of license at a minimum. Certain drivers face additional consequences – based on their work or immigration status. If you or someone you know is charged with driving under the influence, it is important to have a lawyer who knows what penalties can occur and how to help. A good attorney can make all the difference. To speak with an experienced New Jersey DWI lawyer about your situation, call us at 1-732-257-1137 or contact us online today. We serve clients throughout the state of New Jersey.