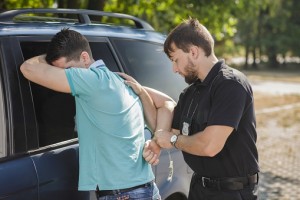 If you or someone you know is arrested, charged, or convicted of a DUI/DWI offense, the penalties under the intoxicated operation laws are already severe: heavy fines, loss of driving privileges, and even potential jail time. For many people, loss of driving privileges could mean losing the ability to work or care for family members or loved ones.
For some people, however, a potential conviction for driving under the influence of alcohol or drugs could result in even more significant losses – including losing custody rights or rights in a family court agreement. If you or someone you know has been charged with intoxicated driving and is engaged in divorce or family court proceedings, either now or in the future, it is important to find an experienced DWI attorney as soon as possible. A good defense with the help of an experienced lawyer could mean the difference between keeping custody or losing the ability to see your family or loved ones.
N.J. Div. of Child Protection and Permanency v. T.S.
A recent decision in the case of N.J. Div. of Child Protection and Permanency v. T.S. highlights how a conviction for driving while intoxicated could have a legal effect on seemingly unrelated matters. In the case, a panel of judges for the Superior Court of New Jersey, Appellate Division, considered a situation in which a woman was arrested for drunk driving and was found to have a blood alcohol content of .19% – more than double the legal limit of .08%. At the time, she also had two minors in the car, her niece and her daughter. She also had another niece and daughter at home who were not in the vehicle.
The Appellate Division decided that the facts presented in the drunk driving matter could be used to support an emergency Dodd removal – meaning the driver immediately lost custody of the children as a result of the arrest. Moreover, the driver lost custody of the other children in her care, even though they were not in the vehicle at the time. All the children were placed temporarily with other caretakers pending the results of the drunk driving proceedings and any substance abuse counseling and treatment she had to attend afterwards. The woman never regained custody of her nieces.
Although no one was injured as a result of the driver's actions, the woman was also charged with abuse or neglect in violation of N.J.S.A. 9:6-8.21(c)(4)(b) as to her daughter. The Court upheld the charge and noted that the focus in an abuse-or-neglect fact-finding must be on the potential for harm or risk of harm to children at the time, regardless of how sorry or cooperative she was after the fact. Based on the Court's opinion, it is possible that anyone convicted of a DUI or DWI with a child in the car could also be found guilty of abuse or neglect.
How Else Can a DUI/DWI Impact a Family Court or Custody Proceeding?
In addition to losing temporary or permanent custody of a child and receiving additional child endangerment charges as the result of a drunk driving arrest, it is possible that the facts alleged in a DUI or DWI proceeding could be used against you in Family Court proceedings. If you are convicted of drunk driving, a Family Court judge may believe that you are unfit to have custody or visitation rights with your children. Similarly, if you lost your driving privileges as the result of a conviction, you may not have any way to see your children or care for them, even if the Court determines that you have visitation rights.
Taken all together, it is clear that what happens in quasi-criminal DUI or DWI proceedings could result in unexpected penalties for the driver, especially as it relates to his or her family. For that reason, it is important to present the best defense in any drunk driving case and consult a lawyer as soon as you can.
New Jersey DUI/DWI Attorney Edward M. Janzekovich Understands that a Drunk Driving Conviction Has Far-reaching Effects
A conviction on DWI/DUI charges can mean serious penalties – jail time, heavy fines, and loss of license at a minimum. Many drivers can face additional consequences – including issues that can result in custody or child visitation rights. If you or someone you know is charged with driving under the influence, it is important to have a lawyer who knows how to help. A good attorney can make all the difference. To speak with an experienced New Jersey DWI lawyer about your situation, call us at 1-732-257-1137 or contact us online today. We serve clients throughout the state of New Jersey.