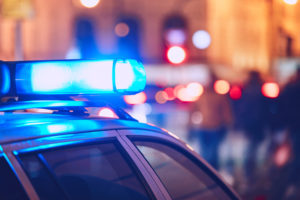 Here on the Edward M. Janzekovich law blog, we regularly warn our readers that an arrest or conviction for driving while intoxicated can carry extremely heavy consequences that extend beyond monetary fines, loss of driving privileges, or jail time.  Depending on who you are, if you are convicted, it could mean losing your job, losing future employment opportunities, or even losing your ability to be with your loved ones.
As previously discussed here on the law blog, another exceptional consequence that may affect some individuals is the risk of deportation.  Last month, reports indicated that United States Immigration and Customs Enforcement (ICE) officials in New Jersey arrested 123 individuals after targeting persons with prior arrests or convictions for DUI or DWI.
123 Foreign Nationals Arrested by ICE in New Jersey in April
In April, 123 foreign nationals were arrested by ICE by the federal immigration agents of the Enforcement and Removal Operations (ERO) Newark Field Office.  This was the culmination of  a month-long operation.  90% of the individuals arrested had prior criminal convictions and/or pending criminal charges.
Government officials investigated people who were arrested on criminal and quasi-criminal charges in New Jersey courts – many of these included charges for driving while intoxicated as the result of alcohol or drugs.  Once someone is convicted of a quasi-crime like drunk driving, their immigration status becomes part of the public record and can be used to locate the person. ICE officials were able to target, arrest, and schedule individuals for deportation after these persons were identified in public court proceedings.
Notably, some of these immigration arrests were related to pending criminal charges, which means that the individuals were not yet even convicted of the alleged crimes.  The immigration arrests came regardless of if the person was found innocent of the charge.
Statistics show that the persons arrested by ICE were citizens of multiple other countries including Brazil, Costa Rica, Dominican Republic, Ecuador, El Salvador, Guatemala, Honduras, Jamaica, Mexico, Nicaragua, Peru, Poland, Spain, and Trinidad.  These persons were originally arrested in 14 of the 21 counties across the state, including: Bergen, Burlington, Camden, Cumberland, Essex, Hudson, Mercer, Middlesex, Monmouth, Morris, Ocean, Passaic, Somerset, and Union County.  One person was also arrested in Pennsylvania.
This is not the first time that this has happened.  As discussed previously on the Edward M. Janzekovich law blog, similar arrests were made last summer, when 37 persons were arrested by ICE and ERO officials.
A DUI Arrest Can Affect Immigrants and Lead to Deportation
A conviction for driving under the influence will become part of your permanent record, unless it is successfully appealed or dismissed.  Typically, anyone who is convicted will face penalties such as fines, loss of driving privileges, and jail time.  In certain cases, drivers may face additional consequences detailed under other parts of state or federal law.  For instance, commercial drivers (persons with a CDL) may lose their CDL privileges completely.  Others may lose their job or their right to work in public or private positions.
For non-citizens, New Jersey Courts generally warn any defendant that a conviction could also result in additional consequences such as deportation, especially for persons in violation of federal immigration laws.  Non-citizens are always advised to contact an attorney to fully discuss potential consequences.
For that reason, if you or someone you know is charged with drunk driving, it is best to first consult with a knowledgeable DUI attorney before going to court to make sure you fully understand your rights and options.   In those special cases where you believe a conviction might result in your deportation or the deportation of someone you know, it becomes absolutely essential to contact a skilled New Jersey DUI/DWI attorney as soon as possible, in order to present the best possible defense before it is too late.  In certain cases, an experienced drunk driving defense attorney will also work with an immigration attorney to get the best result in your situation.
New Jersey DUI/DWI Attorney Edward M. Janzekovich that the Penalties You Are Facing Could be Life-Changing
If you plead guilty or are found guilty of drunk driving, the consequences could change your life.  If you or someone you know is charged with driving under the influence of alcohol or drugs, it is important to speak to an experienced attorney right away.  A good lawyer can make all the difference. To speak with an experienced New Jersey DWI lawyer about your situation, call us at 1-732-257-1137 or contact us online today. We serve clients throughout the state of New Jersey.