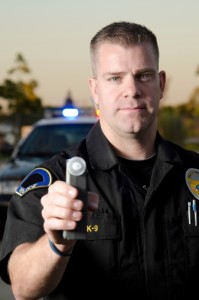 Here, on the Edward M. Janzekovich law blog, we regularly highlight the penalties for driving while intoxicated that are written into New Jersey law. However, many drivers who are convicted of a DUI or DWI will face additional consequences, including having a conviction affect their work or employment.
If you work in a position of public employment, there is a particularly good chance that a conviction for driving under the influence of drugs or alcohol could result in adverse consequences, from suspension, to loss of pay, to demotion, or even outright termination. For this reason, if you or someone you know is ever arrested, charged, or convicted of driving while intoxicated, you should contact a lawyer who specializes in DUI defense immediately. A good attorney could mean the difference between being convicted or having the charges dropped completely.
Public Employees that Could Be Affected
Many positions of public employment include policies that address drunk driving – either specifically or by more general terms. These policies may be referred to as a Code of Conduct or Code of Ethics. If the language of the policy does not address drunk driving explicitly, drunk driving may still be considered under language prohibiting "conduct unbecoming" of a person in that office or position.
Police officers, firefighters, prosecutors, public attorneys, elected officials, and public administrators are just some of the positions that can be affected by an official Code of Conduct that addresses DUI and DWI convictions.
How a Conviction Could Affect Your Employment
Every position and every code of conduct can address issues with DUI and DWI convictions differently, and different positions at the same office of public agency can be affected differently. Some codes may only address drunk driving while in the course of employment, while others will prohibit intoxicated driving even for employees in their personal or private life.
For example, last month, a high-ranking official in the New York City Fire Department was arrested for driving under the influence of alcohol in New Jersey. After he was spotted swerving on the road by police officers, he was pulled over and required to submit to a blood alcohol or breathalyzer test. According to reports, his blood alcohol content (BAC) was .22%, which is nearly three times the legal limit of .08%. He was not in the course of his employment at the time and was operating his personal vehicle.
As a result of this conviction, the official was suspended without pay from his job for 30 days. The official also faces penalties under New Jersey law for driving while intoxicated – which can include loss of driving privileges, significant fines, mandatory installation of an interlock device, and possible jail time.
For many public employees, a DUI or DWI conviction may also affect them in the future, becoming an issue that could cost the employee a promotion, raise, or eligibility for advancement.
New Jersey Drunk Driving Lawyer Edward M. Janzekovich Understands How a Conviction Can Affect Your Job
The penalties for drunk driving are severe. In addition to fines, jail time, and loss of driving privileges, a conviction can also mean professional consequences for many drivers. If you or someone you know is charged with DUI or DWI, an experienced lawyer can also make sure you get the best result possible. A good attorney can make all the difference. To speak with an experienced New Jersey DWI/DUI lawyer about your situation, call us at 732-257-1137 or contact us online today. We serve clients throughout the state of New Jersey.