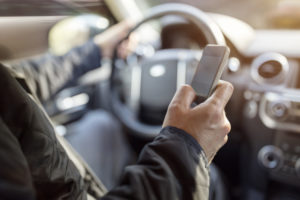 You swerve around a curve just a little and someone anonymously reports to the police that you are driving recklessly or dangerously. All of a sudden, you are pulled over by a police officer who as far as you know, did not see you violate any traffic laws. You are subsequently given field sobriety tests, or your car is searched. Before you know it, you are arrested and charged with driving under the influence of drugs or alcohol or possession of CDS. Is this legal in New Jersey? Unfortunately, yes.
Legal Basis for Initial Stop
The general rule is that a police officer must have a legal reason to stop your vehicle.  For the majority of drivers who are eventually charged with driving under the influence of alcohol or drugs, the driver is not originally pulled over for drunk driving.  Usually, the driver is pulled over for another reason – some type of traffic violation or breaking a motor vehicle code law – such as speeding, a broken headlight or taillight, swerving over the double yellow lines in the middle of the road, or having an expired license.
A police officer must have at least a "reasonable suspicion" that a crime or traffic violation happened to allow for the stop until the officer confirms or dispels the suspicion.  This is lower than the standard needed to arrest a driver for DUI/DWI and ask them to submit to a breathalyzer test – known as "probable cause." It is not unusual for a stop based on "reasonable suspicion" to turn into "probable cause."  If the initial stop is not sufficient to meet the standard of "reasonable suspicion," a good lawyer may be able to challenge the reason for the stop and have the entire DWI or DUI case thrown out.
The best way to avoid getting pulled over in the first place is to obey all traffic laws and never drive with an expired license of registration.  If a driver does something obvious, like speeds or runs a red light, then it will be difficult to challenge the reason for the initial stop that could eventually lead to an arrest for drunk driving.  The one big exception to this rule is that police officers are permitted to randomly stop vehicles at established DUI checkpoints, which we have previously discussed here at the Edward M. Janzekovich Law Blog.
Anonymous Tip is Sufficient for a Stop
When it comes to anonymous tips, the situation is a little bit different because the police officer did not actually observe the driver do anything wrong such as drive recklessly or drive carelessly.  Nonetheless, both New Jersey courts and the Supreme Court have found that a police officer can pull a car over – conduct an investigative stop – based upon an anonymous tip through the 9-1-1 system. Specifically, in the case of State v. Golotta, the New Jersey Supreme Court explained that such an anonymous call is reliable enough to permit a legal stop because the person who calls 911 places his anonymity at risk by virtue of using the 9-1-1 system, which can be traced.  A 911 tip call is reliable, as long as the caller provides enough information, such as an adequate description of the vehicle, the road and direction it is going, and other similar information, so that the officer, and the court, can be sure that the vehicle stopped is the same as the one identified by the caller.
How an Experienced Attorney Can Help
Importantly, just because a caller gives this information, it doesn't mean that the caller's information is correct. A DUI/DWI attorney with the knowledge and experience to review the evidence in a case may be able to challenge the anonymous call or take every step to ensure that what was reported and said in the 911 call was sufficient for the police to stop the vehicle. As previously discussed, if the initial stop is illegal, a court may be required to dismiss the entire case.  For this reason, we always recommend that you contact a knowledgeable drunk driving lawyer as soon as you or someone you know is pulled over or charged with driving while intoxicated.
New Jersey Drunk Driving Attorney Edward M. Janzekovich Can Help Drivers Facing DUI/DWI Charges
A charge for operating a motor vehicle while under the influence of drugs or alcohol can result in serious and complicated penalties that affect you and your loved ones. An experienced drunk driving attorney will be able to take the time, sit down with you and review your case, explain what consequences you are facing, and any possible defenses you may have.  If you are charged with DUI/DWI in New Jersey, a good lawyer can make all the difference.   To speak with an experienced New Jersey DWI lawyer about your situation, call us at 732-257-1137 or contact us online today.  We serve clients in Ocean County, Monmouth County, Mercer County, Middlesex County, Union County and Somerset County.