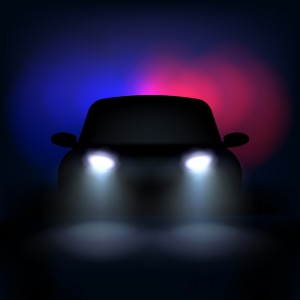 Here, at the Edward M. Janzekovich law blog, we have been following an important story that could affect over 20k different past drunk driving cases and/or convictions that occurred between 2008 and 2016. Specifically, in 2016, charges were filed against a State Police Sergeant after it was discovered that he may have been lying about whether or not breathalyzer machines used to measure the Blood Alcohol Content (BAC) of drivers arrested for drunk driving were properly calibrated. A recent 200-page report released by the state judiciary restated the possibility that the sergeant's actions could have affected DWI/DUI cases during that time, raising substantial doubts about the reliability of the tests conducted in five New Jersey counties.
If you or someone you know submitted to a breathalyzer test in New Jersey during that time period, you could be affected. If you pleaded guilty or were convicted of DUI/DWI based on the results of a breath test taken during that time in the state, you will want to talk to a knowledgeable DWI defense attorney as soon as possible. A conviction could be withdrawn or dismissed, the conviction could be removed from a permanent record, and/or future drunk driving penalties could be decreased.
Breathalyzer Calibration Misconduct
A BAC test in New Jersey must be performed using a Alcotest 7110 MK-IIIC machine that is calibrated according to strict guidelines. When it was discovered in 2016 that State Police Sgt. Marc Dennis may have lied about following the state-mandated guidelines for 8 years, he was officially indicted on second-degree official misconduct, third-degree tampering with public records, and fourth-degree falsifying records charges, because he deliberately skipped the temperature check portion of recalibration procedures.
Since a BAC result of .08% or higher taken during that time could have resulted in an inaccurate DWI/DUI conviction, a class action lawsuit was subsequently filed arguing that anyone who was convicted based on a close BAC result should have their guilty finding thrown out.
New 200-Page Report
The official report issued by the New Jersey state judiciary last week, written by Judge Joseph Lisa, is the latest development in this continuing saga. The report looked at many issues in the case, including the evidence against Sergeant Dennis and the importance of the legally required Alcotest calibration procedures. The report specifically found that all experts considered by the court agreed that accurate temperate calibration was important for scientific reliability.
Although Judge Lisa noted that it was not likely that Sergeant Dennis's actions resulted in false convictions in 20,000 cases, Judge Lisa noted that it is "reasonably plausible" or possible that some defendants were affected. In particular, any driver who had a very close BAC reading, taken on an improperly calibrated machine, may have had a legal rather than illegal BAC.
Notification Letters
If you were charged and found guilty, or if you pleaded guilty, to driving while intoxicated between 2008 and 2016, you may have received a letter from prosecutors, municipalities, and government officials informing you of your rights. The Notification Letter that was sent out to defendants and drivers varied from county to county, but generally followed this format:
If you have any question about what your rights are, the letter advises you to consult an attorney immediately.
If you received a letter and have any question about your rights, or if you did not receive a letter but believe you should have, you should contact an experienced drunk driving lawyer immediately. A good lawyer will also be able to review your past cases or contact the town or city where you were convicted and see if there are grounds to overturn your conviction.
New Jersey Drunk Driving Defense Lawyer Edward M. Janzekovich Stays Up to Date on DUI News that Could Affect You
If you or someone you know is arrested for drunk driving, or was previously convicted of driving while intoxicated, it is extremely important to contact an experienced DUI/DWI attorney who will make it his job to care about your case. If you go to court, a great attorney can also help you get the best results in your situation. Having a knowledgeable lawyer can make all the difference. To speak with an experienced New Jersey DWI/DUI lawyer about your situation, call us at 732-257-1137 or contact us online today. We serve clients throughout the state of New Jersey.